Roll over image to zoom in
What does it do?
Layers the skin with a quick absorbing dose of organic hydration, anti-aging peptides, and fortifying antioxidants to give you a matte all-day glow. Under makeup or au natural, you'll hardly notice as your skin reaches the perfect level of soft, rejuvenated moisture. Gently blankets the skin with a non-greasy, silky smooth layer of hydration that lasts all day.
How to use
Once or twice daily, apply a small amount to face and neck. For daytime, always follow with a sunscreen. If irritation occurs, discontinue use.
Ingredients
*Aloe Barbadensis Leaf Juice, *Glycerin, *Prunus Armeniaca (Apricot) Kernel Oil, *Prunus Amygdalus Dulcis (Sweet Almond) Oil, *Persea Gratissima (Avocado) Oil, *Vitis Vinifera (Grape) Seed Oil, *Armenia Spinsosa (Argan) Kernel Oil, *Butyrospermum Parkii (Shea) Butter, *Ascorbic Acid, *Emulsifying Wax, *Cocos Nucifera (Coconut) Oil, **Stearic Acid, **Phenethyl Alcohol Citrus Reticulata Fruit Extract, **Citrus Aurantium Amara (Mandarin) Fruit Extract, **Citrus Sinensis (Lemon Peel) Extract, **Citric Acid, **Lactic Acid, **Aqua
Customer Reviews
The best moisturizer I've ever used
Moisturizer came super fast in the mail. I've been using it under my makeup for the last week and my skin feels so much more hydrated and smooth. I really love how light it is and how a little goes a long way. One of my biggest pet peeves are oily moisturizers that feel like the sit on your skin and this one doesn't do that at all. It absorbs in super quickly, doesn't leave any residue, and can be used more than once per day. The last couple nights I've been using it before bed and I wake the next morning feeling fresh and it hasn't left anything behind on my pillow. Since it's organic and doesn't have any harmful chemicals in it I've been using it multiple times a day. This is definitely my new favorite moisturizer.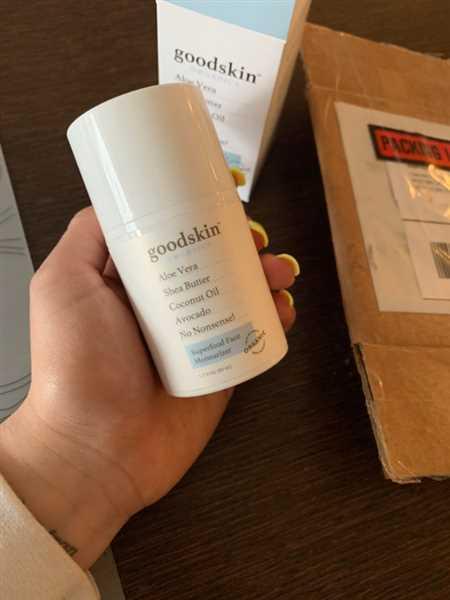 Love this moisturizer and so does my sister
I bought this for myself because the other moisturizer I used made my skin feel oily. This one goes on super smoothly and absorbs really quickly. Compared to other moisturizers I've used, this one doesn't even feel like I'm putting a product on- my skin just feels hydrated and good.
My new favorite Moisturizer
Wow. I really, really never leave reviews. This moisturizer is perfect. Super light, simple ingredients, kind to my face. 10/10.